Join Our Friendship



"What is a friend? A single soul, dwelling in two bodies" - Aristotle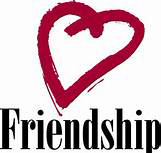 True friendship is perhaps the only relation that survives the trials and tribulations of time and remains unconditional. Just like Membership & Fellowship in the Apostolic Church of Jesus, Inc., it is a unique blend of affection, loyalty, love, respect, trust and loads of fun, is perhaps what describes the true meaning of friendship. Similar interests, mutual respect and strong attachment with each other are what friends share between each other. These are just the general traits of a friendship. To experience what is friendship, one must have true friends, who are indeed rare treasures. That's what the ACOJ, Inc. Family offers.

Friendship is a feeling of comfort and emotional safety with a person. It is when you do not have to weigh your thoughts and measure words, before speaking it forth before your friend. It is when someone knows you better than yourself and assures to be by your side in every emotional crisis. Friendship is much beyond roaming together and sharing good moments, it is when someone comes to rescue you from the worst phase of life. Friendship is eternal. A church doesn't have to stand-alone. You can be independent and yet connect and build a Friendship that will last forever. Join us today!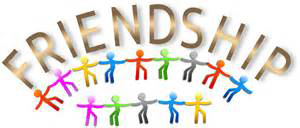 Here at the Apostolic Church of Jesus, Inc. our goal is to expand our base to grow our church membership. However, we understand in order to do that there are some requirements on our part. Our Chief Apostle, Dr. Preston Rolle has a vision and he has made that vision known. A vision that we believe will empower our church and move our church forward. The Vision of Membership, Fellowship & Friendship is a bold vision and we believe we can accomplish it if we are willing to do bold things. Bolds things like connecting with you and your endeavors.
The Apostolic Church of Jesus, Inc. believes that FELLOWSHIP IS A PATHWAY TO MEMBERSHIP, AND THAT BEGINS WITH FRIENDSHIP.
Proverbs 18:24 (KJV) A man that hath friends must shew himself friendly: and there is a friend that sticketh closer than a brother.
o join us by Friendship! You are welcome to browse our website. Also, as a friend you are welcome to be a part of any of our ACOJ National Ministries. We would love for you to get on board. If you would like more information on how to "Join Our Friendship" of the Apostolic Church of Jesus, Inc. Please contact us for more information.