Get Involved




THE APOSTOLIC CHURCH OF JESUS, INC.
"WELCOME HOME AND LET'S GET INVOLVED"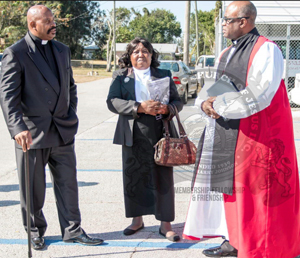 Church is much more that a service: it's about finding your place in God's family. We believe the church is God's plan for all to find compassion, grace, healing salvation, and direction, all within a positive and loving community of believers. This is how you and your family can live life to the fullest and find the purpose God intended for your life. We are here to Love our Community of believers towards him, and we have a place for each of you in our church family, here at The Apostolic Church of Jesus, Inc.
With a Church organization our size, there are many ways to get involved, and ministries targeted to many different age groups and interest. Please go to our ACOJ National Ministries page for some of our ministry descriptions and see where you can get involved.
And if you looking for a Covering church for your Ministry we are here for you as well. If you are looking to become a member church. Please go to our Join the ACOJ Membership Churches page and/or If you are looking to be a part of our fellowship church. Please go to our Join the ACOJ Global Fellowship page.