ACOJ Leadership & Staff
Presiding Bishop and the General Executive Board
The General Executive Board ensures that the decisions and policies of the National Church are implemented. 
NATIONAL EXECUTIVE
The Executive Board is the governing leadership of the church 
One of the tasks of the Holy Spirit is to call godly leaders in the Church. Leaders in the church are required to respect and adhere to the principles, practices and directives of the Discipline Law of the Apostolic Church of Jesus, Inc. as laid out by our Founders and Fore-fathers for all levels of leaders to equip the Saints and assist them to live a fruitful life and service (Ephesians 4:11-13), as well as transmitting the truth to each successive generation of converts and disciples who would also disciple others (2 Timothy 2:2)
The object of The Apostolic Church of Jesus, Inc., shall continue to be the teaching and preaching of the Gospel of the Lord Jesus Christ, according to the Holy Scriptures, in conformity with the fundamental doctrines and practices accepted by the National Church, the highest governing body of the church. The established local assemblies adopt the teachings of the church as a basis for which they accept the government of the church.
The Organizational Structure of The Apostolic Church, Inc. is headed by the General Executive Board, which is a forum of Apostles, Bishops and Pastors, in active service and retired. The functions of the Board include determining and controlling with authority all spiritual, moral, governmental, doctrinal, social and financial matters which are vested in the Body of Leaders of the church. The Chief Apostle and Presiding Bishop head the General Executive Board. The General Executive Board formulates policies and makes decisions for the church in furtherance of obtaining the objects of the church.



Executive Leadership & Staff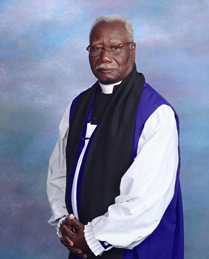 Apostle, Bishop, Dr. Preston Rolle, Sr.
Chief Apostle and Presiding Bishop 
Biography Coming Soon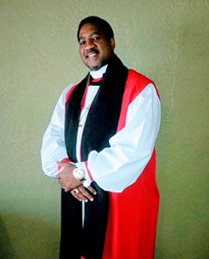 Apostle, Bishop, Dr. Alex L. Jenkins, Sr.
Assistant Chief Apostle and Assistant Presiding Bishop
Biography Coming Soon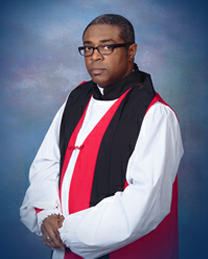 Bishop Samuel Hunt, Sr.
General Secretary and West Coast District Overseer 
Biography Coming Soon
Executive Board