Donate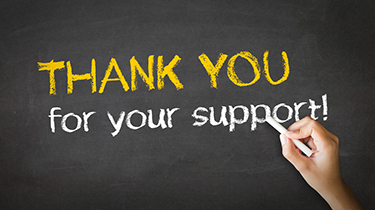 THANK YOU FOR YOUR GENEROUS DONATION
Your caring support of the Apostolic Church of Jesus, Inc., will make a great difference in the fulfillment of our Vision and Mission Statement.
Please take a moment as well and give us your prayer request. Our commitment to you is to agree with you in prayer that the Lord will meet every need that you have before him.

"Your gift of love will make an immediate impact in meeting the church annual budget".

The Church Annual Budget is established to assist the Chief Apostle in fulfilling the Gospel Mandate of the Apostolic Church of Jesus, Inc.
According to

St. Matthew 28:18-20 (KJV)

And Jesus came and spake unto them, saying, all power is given unto me in heaven and in earth.

19). Go ye therefore, and teach all nations, baptizing them in the name of the Father, and of the Son, and of the Holy Ghost: Teaching them to observe all things whatsoever I have commanded you: and, lo, I am with you always, even unto the end of the world. Amen.




Thank you again for your compassionate support. We hope that you will continue to partner with us in our commitment to spreading the Gospel.