Domestic & Foreign Mission
The Apostolic Church of Jesus, Inc. "Domestic & Foreign Mission"

The mission of the Apostolic Church of Jesus, Inc. is to carry the whole gospel to the whole world. The church will become a Global organization with an unwavering commitment to missions both Domestic & Foreign.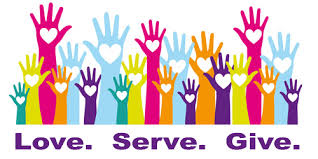 The Domestic & Foreign Missions department is dedicated to planting churches across the South Eastern United States, Africa and the Bahamas, and through our Membership, Fellowship, & Friendship efforts we are dedicated to establishing these churches through the preaching of the Oneness Gospel of Jesus Christ in every nation around the world.
Domestic & Foreign Missions Outreach is designed to encourage the support of our Home and Foreign Missions abroad.
Domestic & Foreign mission funds shall be used to assist the Home Missions Evangelist, who is appointed by the Presiding Bishop and the General Executive Board.
Domestic & Foreign Missions funds shall be used to assist Home Missions Churches in buying property, erecting buildings for worship, to help on utilities and repairs.
Domestic & Foreign Missions funds Assist foreign missionaries who are on the field.
Domestic & Foreign Missions funds Assist missionaries who wish to go to the foreign field.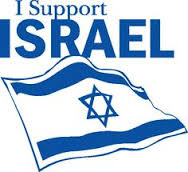 In addition to the above efforts proceeds are also disbursed in the following manner:
20% Mono-cultural Evangelism and Church Planting
20% Ethnic Evangelism and Church Planting
50% Aid Ministries
10% Support Ministries
Building Bridges and Changing Lives
As a part of our Foreign Affairs and mission commitment The Apostolic Church of Jesus, Inc. partners with the International Fellowship of Christian and Jews in their efforts to Bridging the Gap between Jews and Christian.
The International Fellowship of Christians and Jews (IFCJ) was founded in 1983 by Rabbi Yechiel Eckstein to promote understanding between Jews and Christians and build broad support for Israel and other shared concerns. (IFCJ) ministry's vision is that Jews and Christians will reverse their 2,000-year history of discord and replace it with a relationship marked by dialogue, respect, and cooperation. Learn more about IFCJ's global reach.
A History of Helping
IFCJ's success has far exceeded expectations. Over the years, they have been leaders in Jewish-Christian relations, building bridges of goodwill that have led to greater understanding and cooperation between members of these two great faiths. They have helped hundreds of thousands of Jews escape poverty and anti-Semitism and return to their biblical homeland, funded humanitarian assistance that has touched the lives of millions of Jews in Israel and around the world, provided life-giving aid to Israel's victims of war and terror, and much more.